Performance Olympics
Friday, August 26th
Lightning Bugs & Grasshoppers: 4:00-5:30 PM.
Level 3s & 4s: 6:00-7:30 PM.
Saturday, August 27th
Level 1s: 12:00-1:30 PM.
Level 1s & 2s: 2:00-3:30 PM.
All Tumbling students: 4:00-5:00 PM.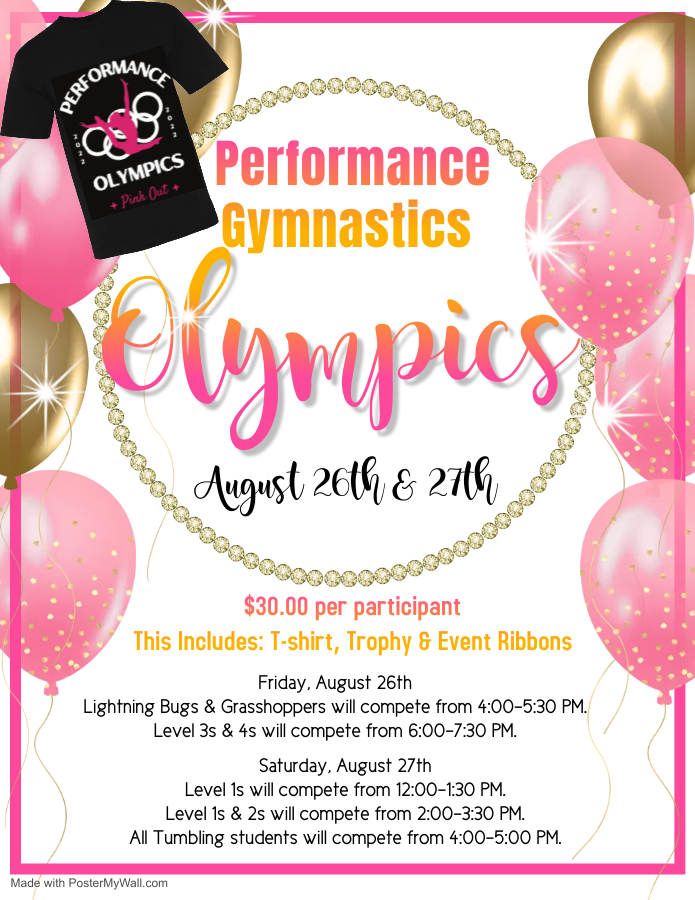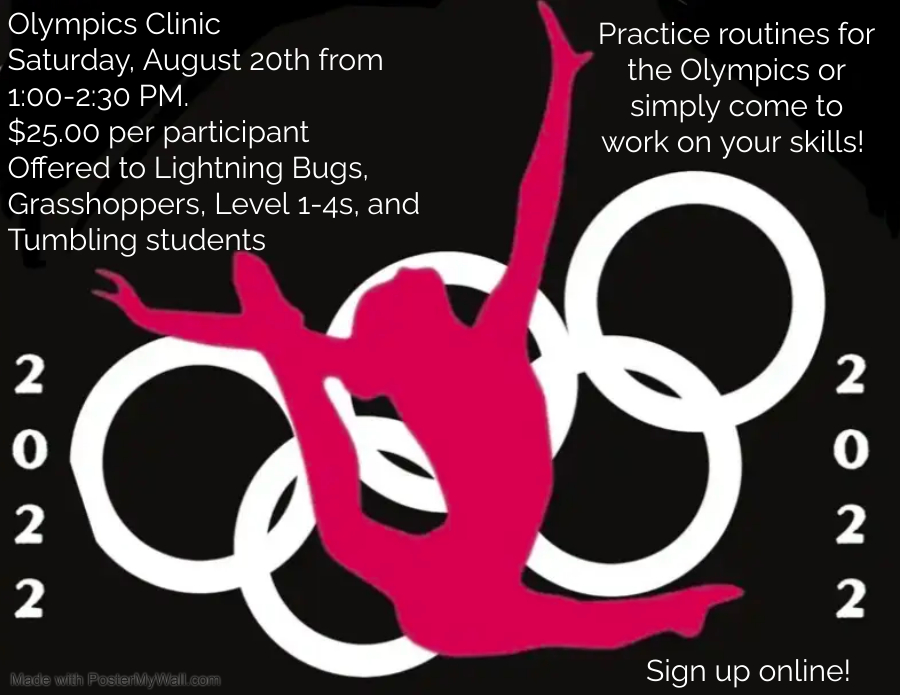 We are also holding an Olympics clinic for those kiddos that need a little extra time on their skills/routines.
Check out some of our photos from last years' Olympics!